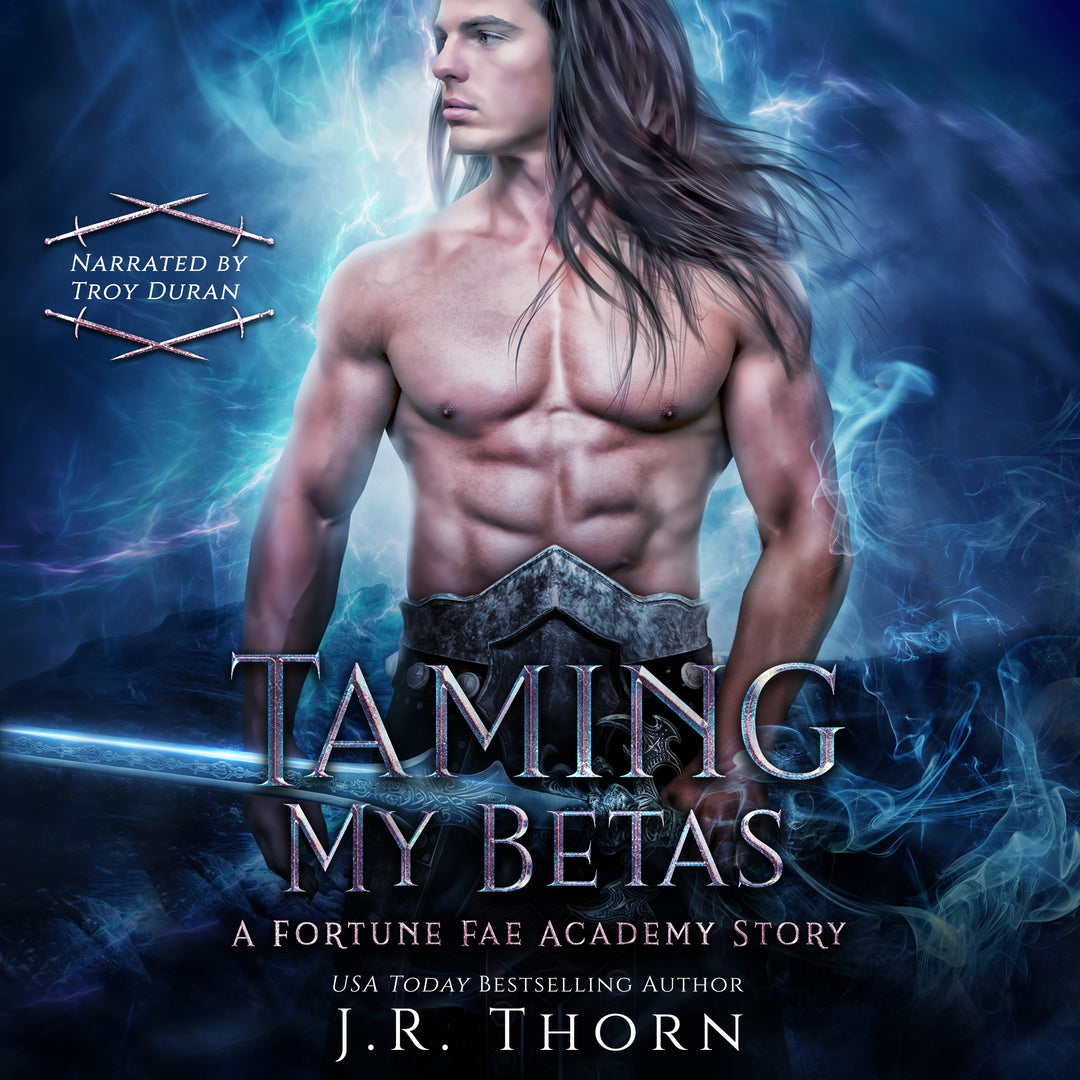 Taming my Betas (Audiobook)
---
In stock, ready to ship

Inventory on the way
Purchase Your Audiobook to Own Instantly
Listen via Bookfunnel App & Enjoy!
THIS IS THE AUDIOBOOK : Narrated by Troy Duran
~ Taming my Betas: Excerpt ~
 AXEL
"You need to knot an Omega," I said, even though I knew he didn't want to hear it. "It's just temporary until—"
My Alpha moved so fast that I didn't have time to block his fist from connecting with my face. My head lashed to the side from the impact and my lip split, sending blood splattering to the floor.
"You will never make that suggestion again," he ordered with a growl to his words that made me gasp with need.
Sometimes I hated the power he had over my body. No matter how far I'd come in my journey to achieve Alpha status, Seifiek had a way of reminding me that I was still his Beta.
"Of course," I said through my clenched teeth. My mind searched for another answer to our predicament when the Web suddenly provided one.
A beacon caught my attention as if a siren had gone off and both Seifiek and myself jerked our heads to the source. His eyes flashed silver as he stepped into the Web, even though he should save his precious Dust stores.
"Let me check it out," I told him, glad when he growled at me instead of hitting me again. "The Betas are surrendering," he observed. "Bring them to me."
eBook Delivery: eBooks will be delivered to the email you provide from Bookfunnel with easy instructions on how to upload to the device of your choice. If you have any concerns, please contact us.

Physical Product Delivery: You will be mailed your product within 7-14 business days pending inventory.

Audiobooks: Audiobooks will be delivered similarly to eBooks through Bookfunnel's fulfillment serivce. Bookfunnel has created an audiobook app very similar to the one you're used to using on your favorite device! Your email will include instructions on how to download the Bookfunnel app for your listening enjoyment. And the best part is YOU own the audiobook when you buy direct!