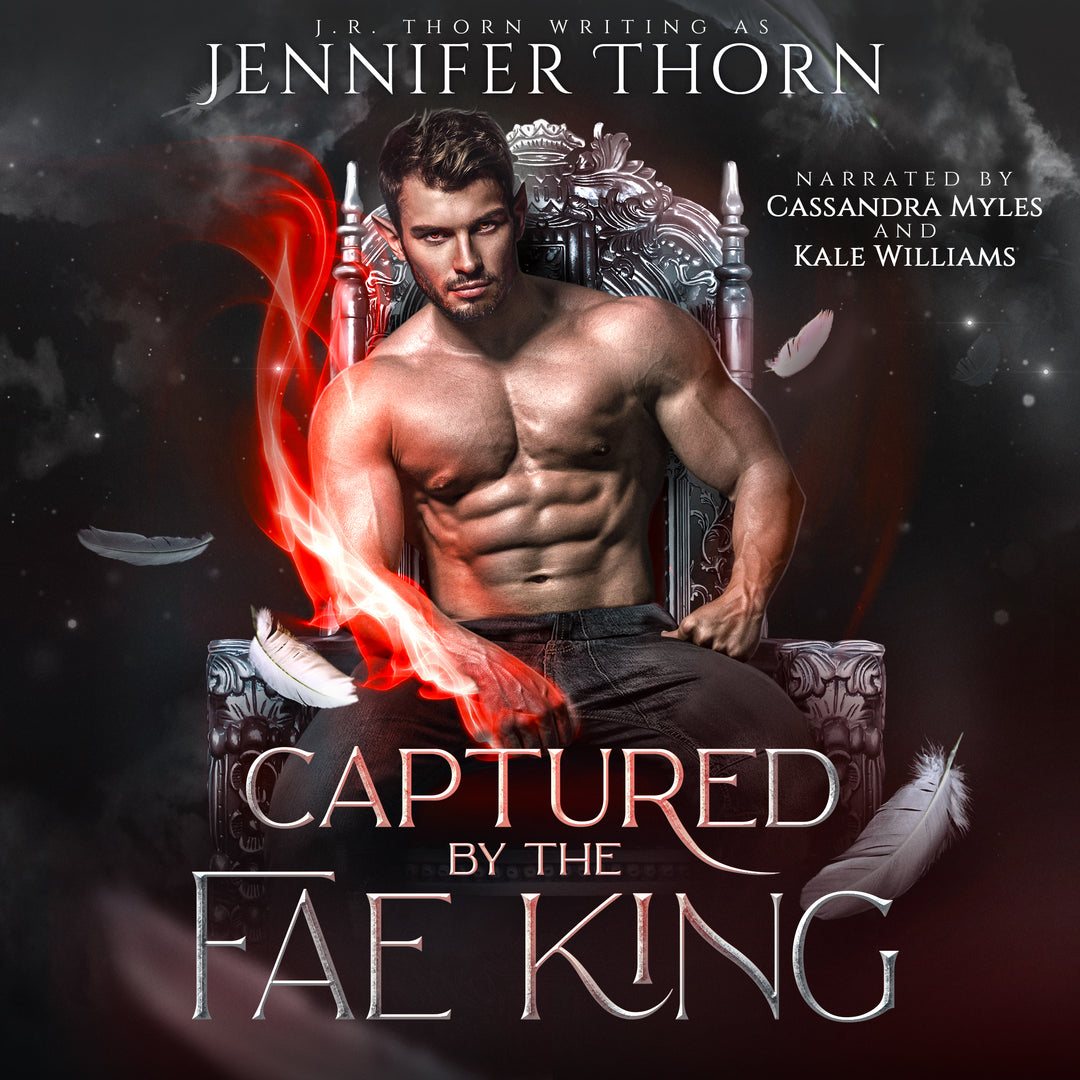 Captured by the Fae King (Audiobook)
Regular price
$17.99
Sale price
$9.99
Save $8.00
/
Audiobook: Narrated by Kale Williams & Cassandra Myles
A note from the author: Why am I delivering audiobooks through Bookfunnels Audio App? Because the app is amazing and buying direct supports the author so much better than buying through a certain retailer! Give it a try and feel good knowing you're making a difference for your authors to be able to bring you more awesome books!
Bookfunnel has amazing customer support, and best of all, is FREE! You will receive an email from Bookfunnel after your purchase with instructions and a helpdesk should you need any assistance!
What the Fae King wants.... He gets.
Xander
I'm used to getting anything I want.
Power. Fame. Women.
It's all mine, but boredom has set in after 500 years as the Fae King and ruling mankind.
She's the only thing that excites me.
She's forbidden, but that won't stop me from making her mine.
Gabriella
I've trained all my life for this moment.
My ascension - to gain my wings and join the Celestial Royals.
Only, the Fae King had other plans. He ruined everything when he crashed the party and kidnapped me.
He thinks this is all a game. My life. My purity. My purpose.
I have to escape him or everyone I love will die. For if I don't ascend, the world will fall into chaos, and sin will reign on earth.
Knowing the Fae King, that was his plan all along.
Captured by the Fae King is Book 1 in a slow burn Paranormal Romance Series. This book contains sexual situations, strong language, and violence.