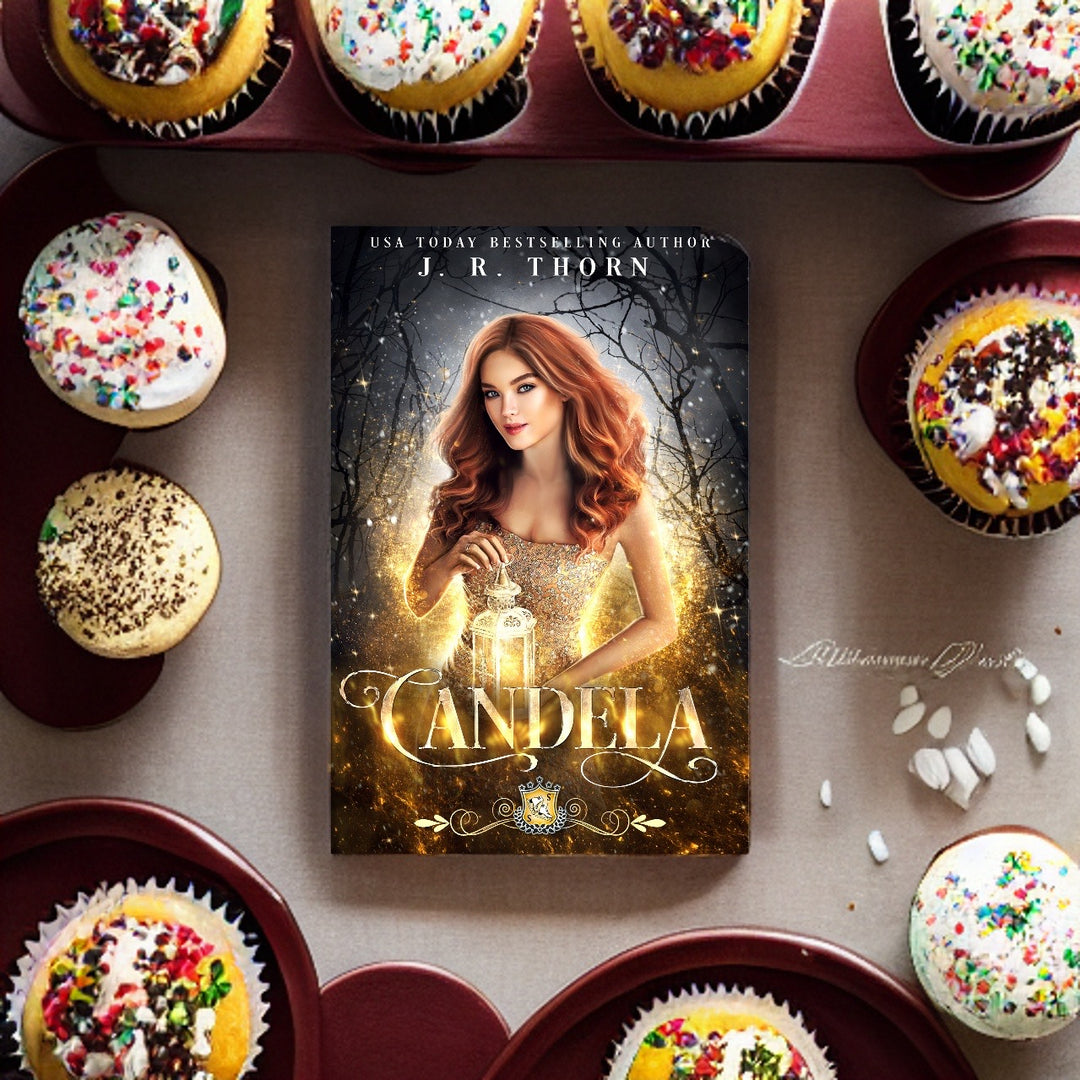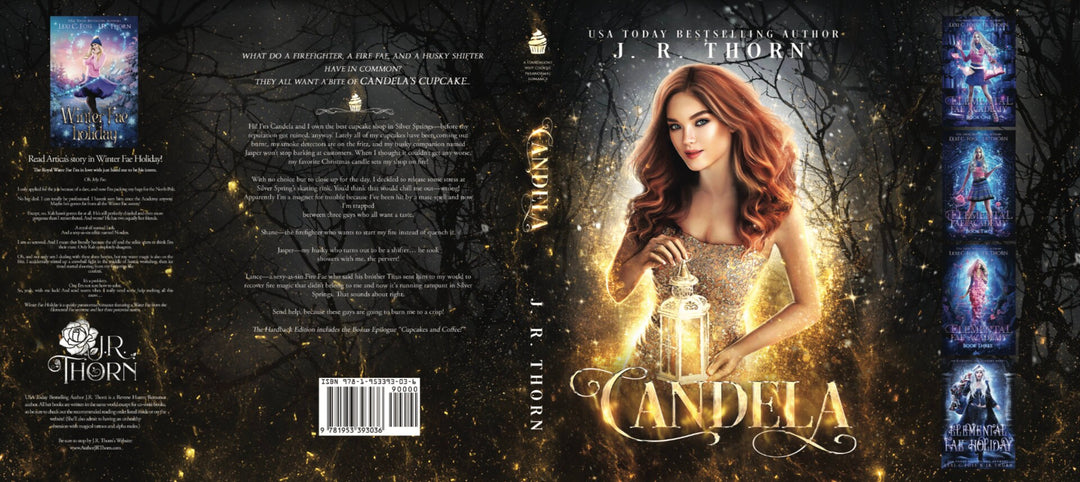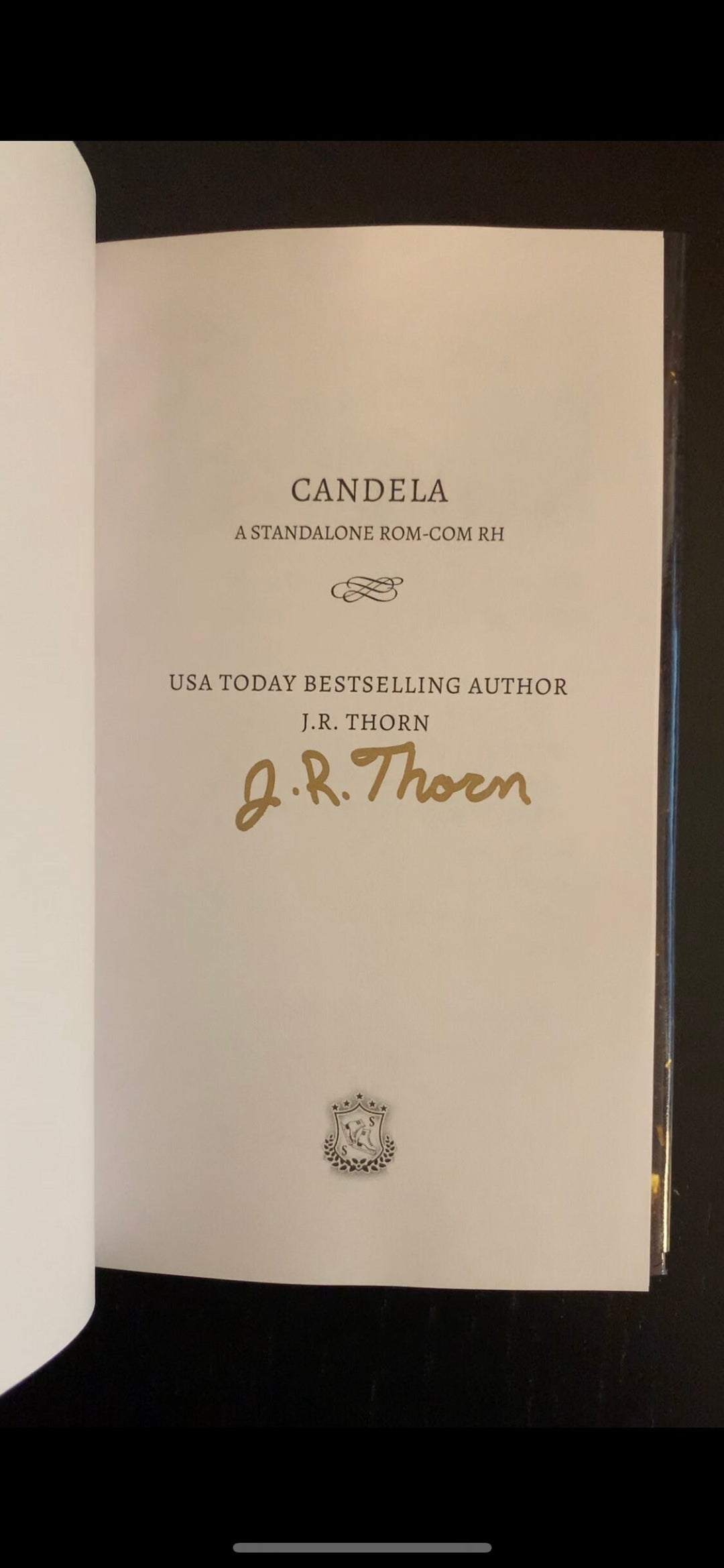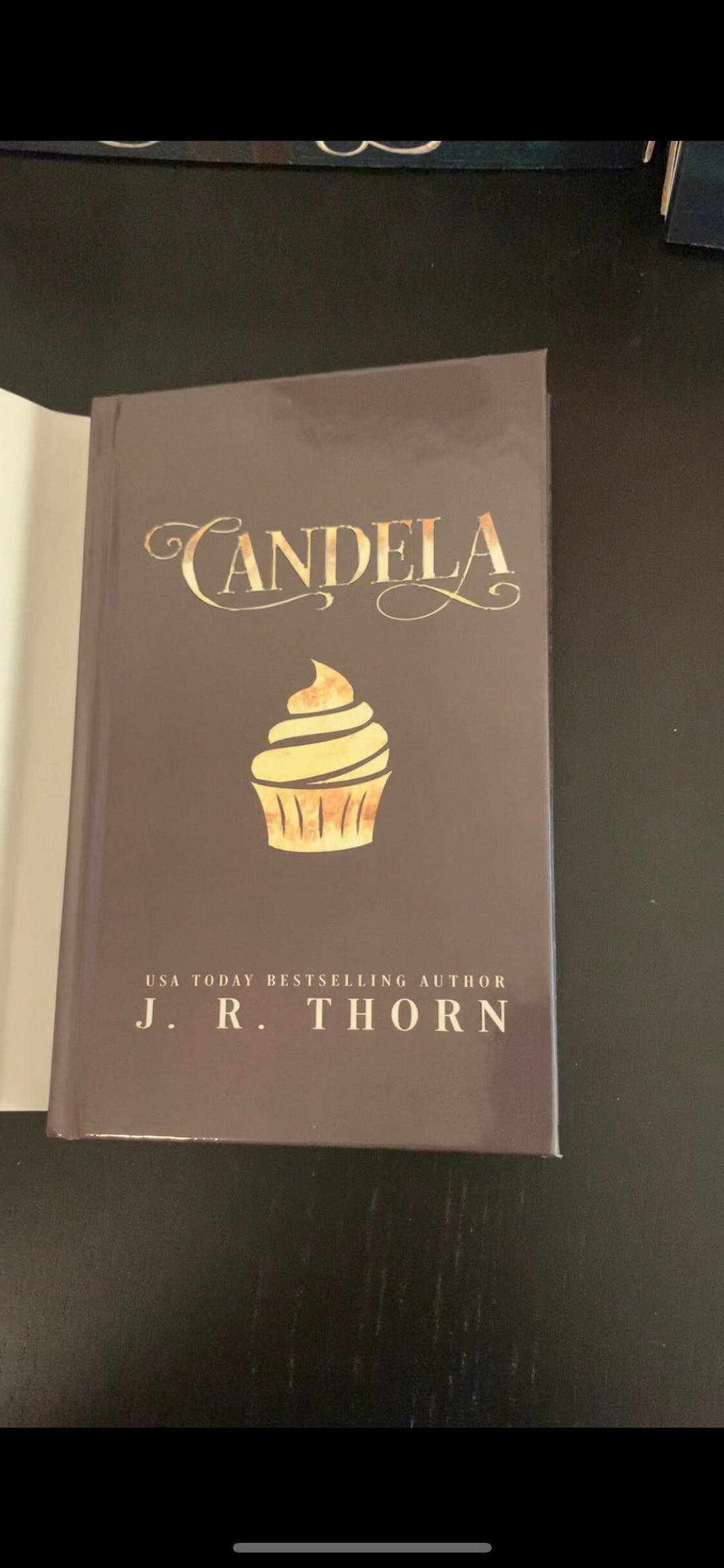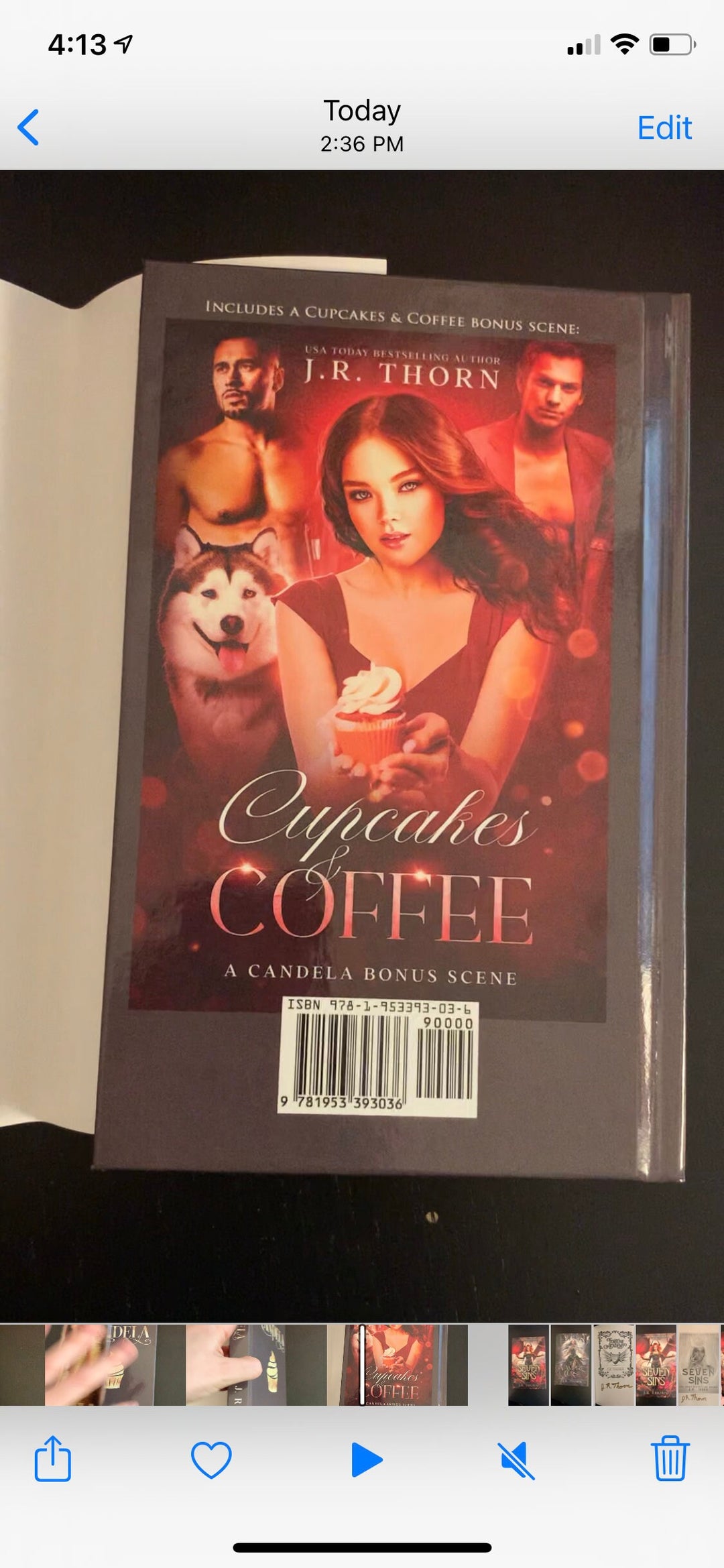 Candela Hardback SIGNED Special Edition
---
Low stock - 8 items left

Inventory on the way
Buy Your Exclusive Book ONLY here!
All Orders Include Bonus Swag
Product Carefully Packaged & Shipped
Receive Your Package & Enjoy!
Candela Hardback SIGNED Special Edition!

This includes a gorgeous JACKET cover, as well as a surprise LAMINATE cover underneath! Check out the video to see the cupcake delight!

Steamy Bonus Epilogue included with the Hardback Edition!

What do a firefighter, a Fire Fae, and a husky shifter have in common? They all want a bite of Candela's cupcake..
Hi! I'm Candela and I own the best cupcake shop in Silver Springs-before my reputation got ruined, anyway. Lately all of my cupcakes have been coming out burnt, my smoke detectors are on the fritz, and my husky companion named Jasper won't stop barking at customers. When I thought it couldn't get any worse, my favorite Christmas candle sets my shop on fire!


With no choice but to close up for the day, I decided to release some stress at Silver Spring's skating rink. You'd think that would chill me out-wrong! Apparently I'm a magnet for trouble because I've been hit by a mate spell and now I'm trapped between three guys who all want a taste.


Shane-the firefighter who wants to start my fire instead of quench it.


Jasper-my husky who turns out to be a shifter... he took showers with me, the pervert!


Lance-a sexy-as-sin Fire Fae who said his brother Titus sent him to my world to recover fire magic that didn't belong to me and now it's running rampant in Silver Springs. That sounds about right.


Send help, because these guys are going to burn me to a crisp!

Did you notice that my cover seems a little... different? You can thank the North Pole's Winter Magic for that! Who knows what it's going to do next? Silver Springs has never seen anything like this...

Candela is a standalone paranormal comedy romance with a mystery to solve and a guest appearance of a delicious Fire Fae from the Elemental Fae universe-Titus's brother!

This story is part of the Silver Springs shared universe and can be read in any order.
eBook Delivery: eBooks will be delivered to the email you provide from Bookfunnel with easy instructions on how to upload to the device of your choice. If you have any concerns, please contact us.

Physical Product Delivery: You will be mailed your product within 7-14 business days pending inventory.

Audiobooks: Audiobooks will be delivered similarly to eBooks through Bookfunnel's fulfillment serivce. Bookfunnel has created an audiobook app very similar to the one you're used to using on your favorite device! Your email will include instructions on how to download the Bookfunnel app for your listening enjoyment. And the best part is YOU own the audiobook when you buy direct!