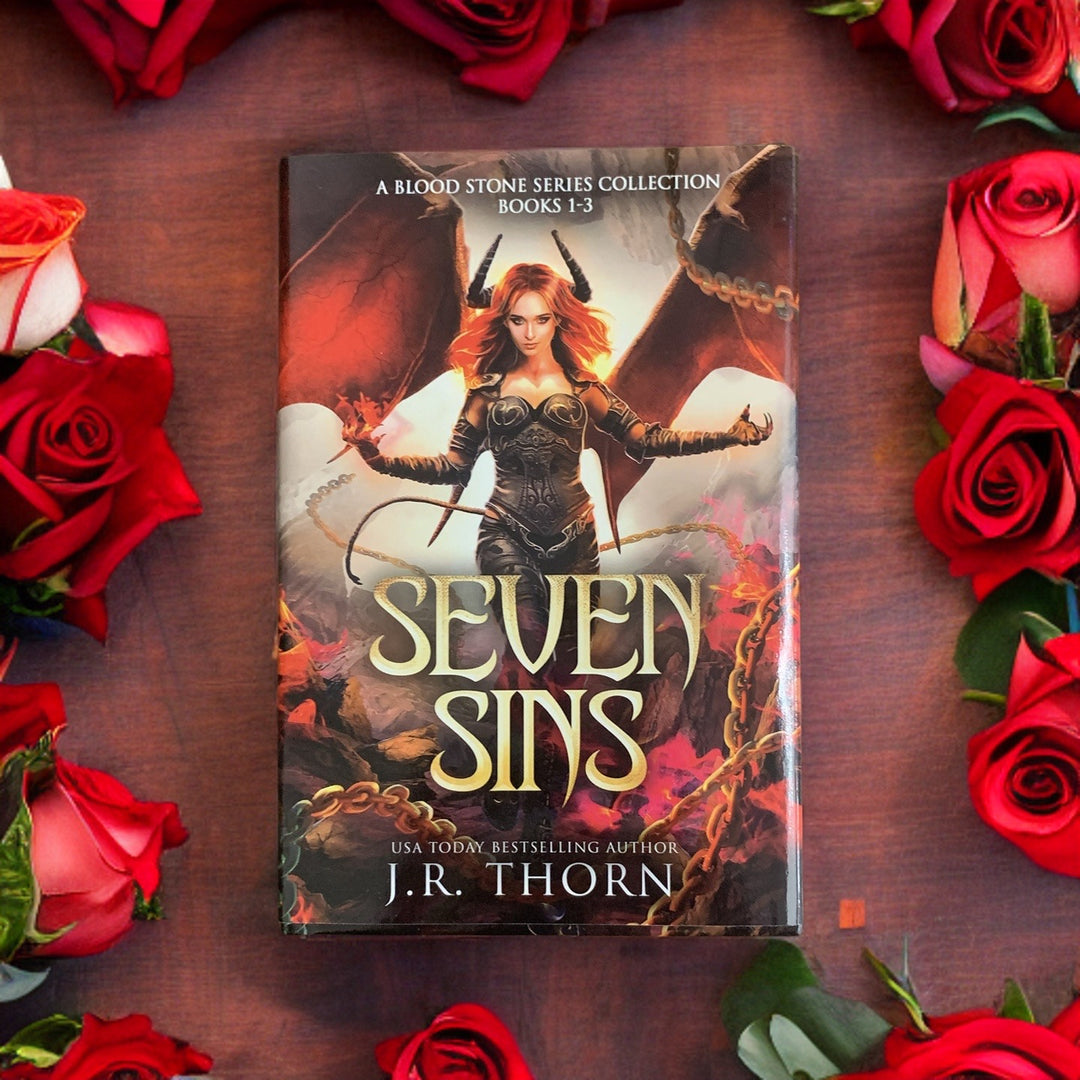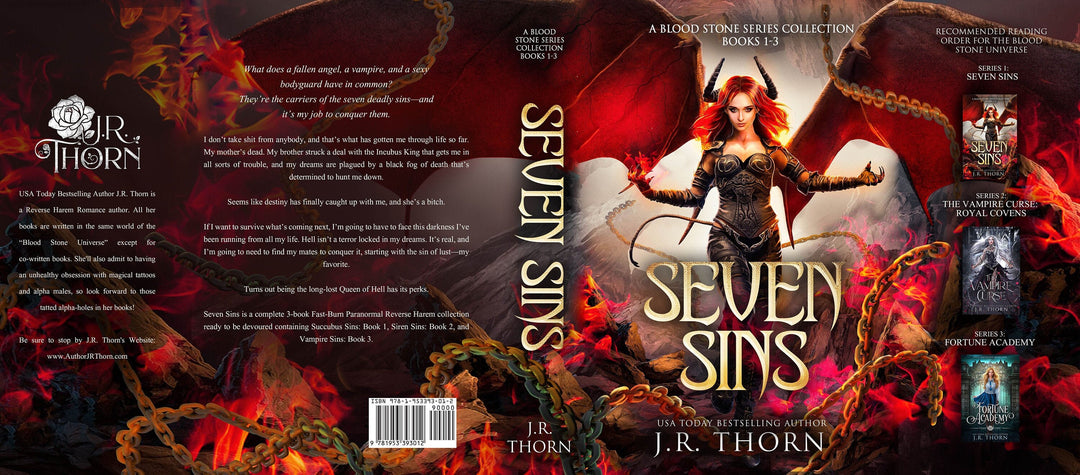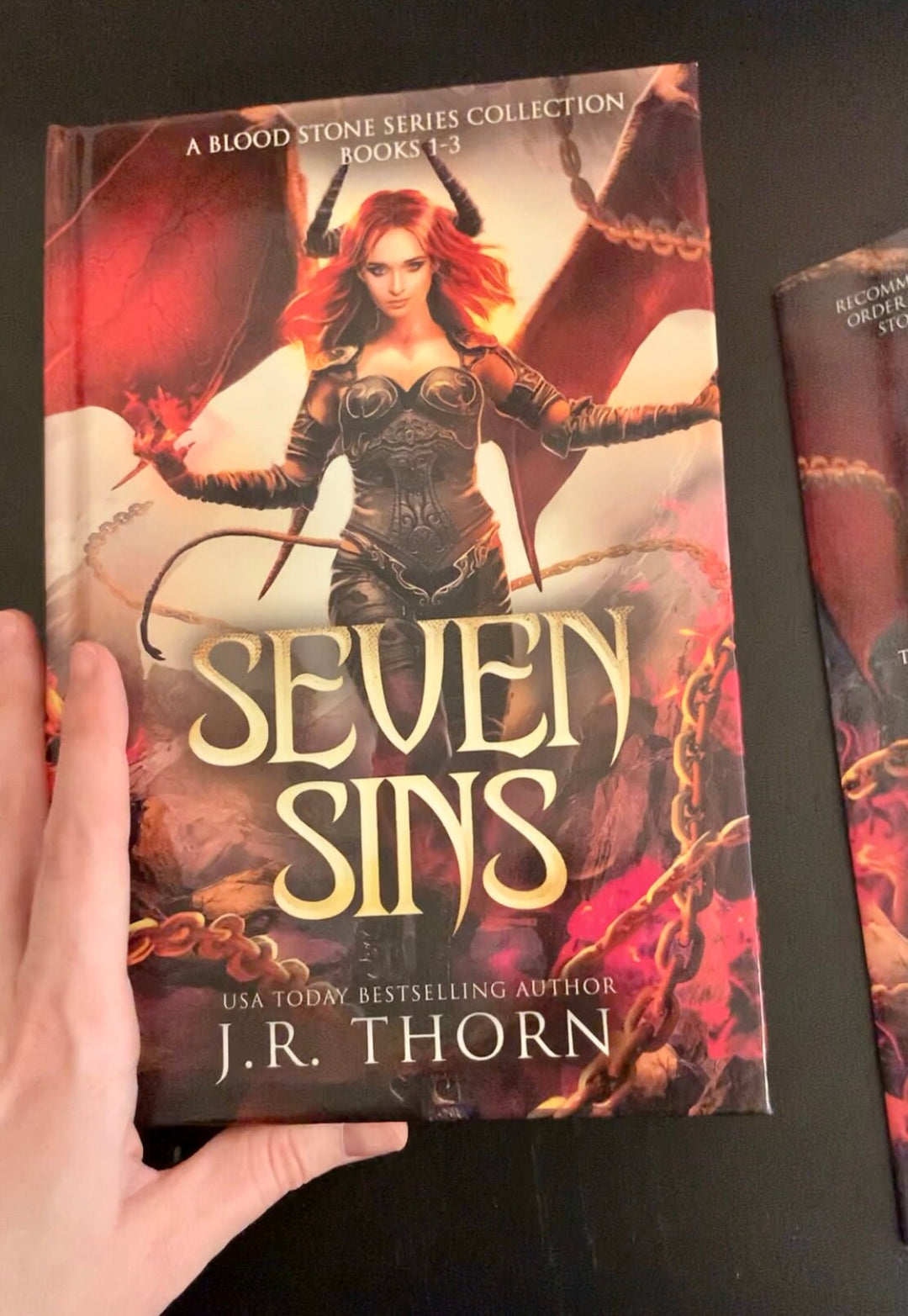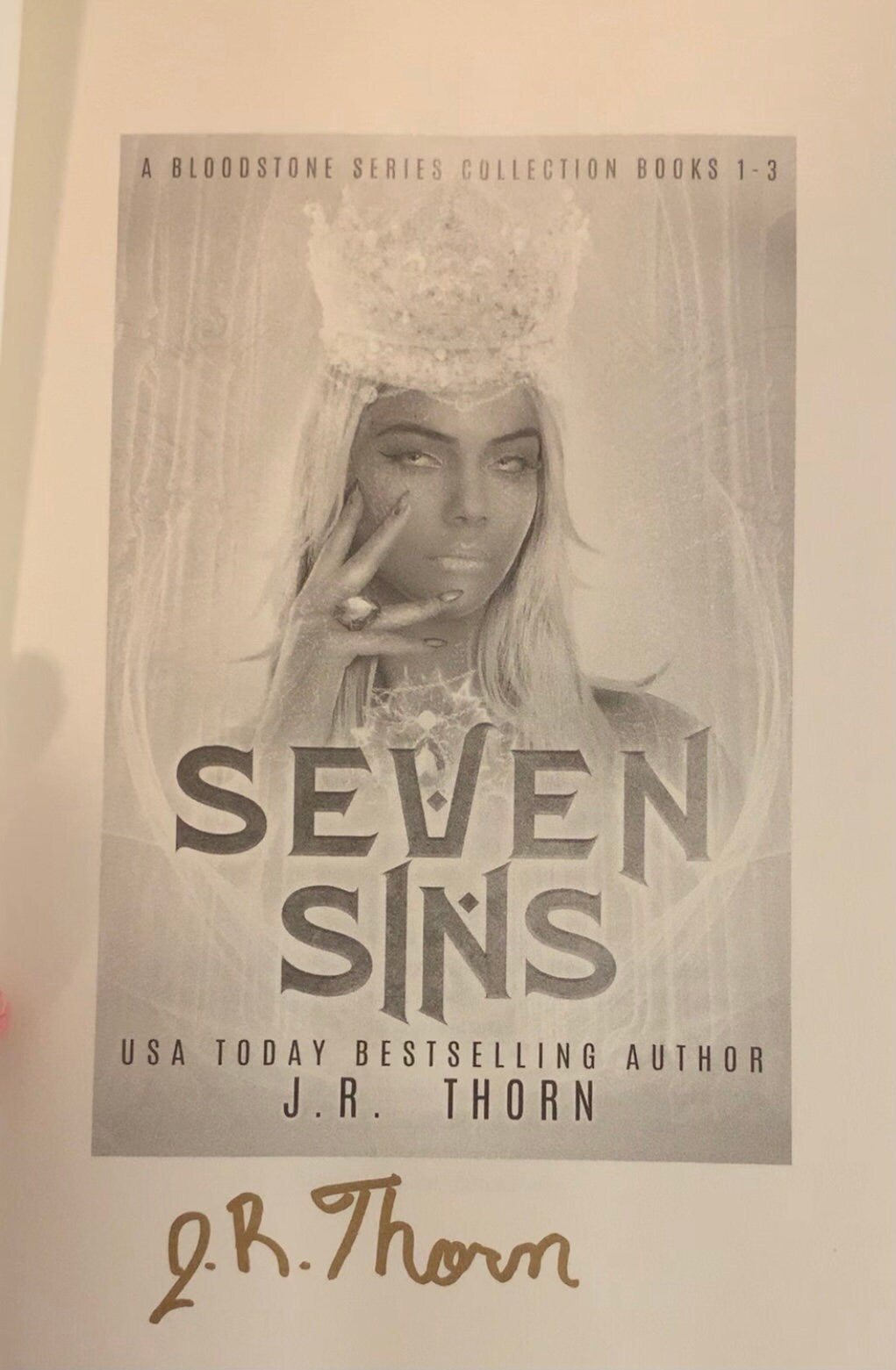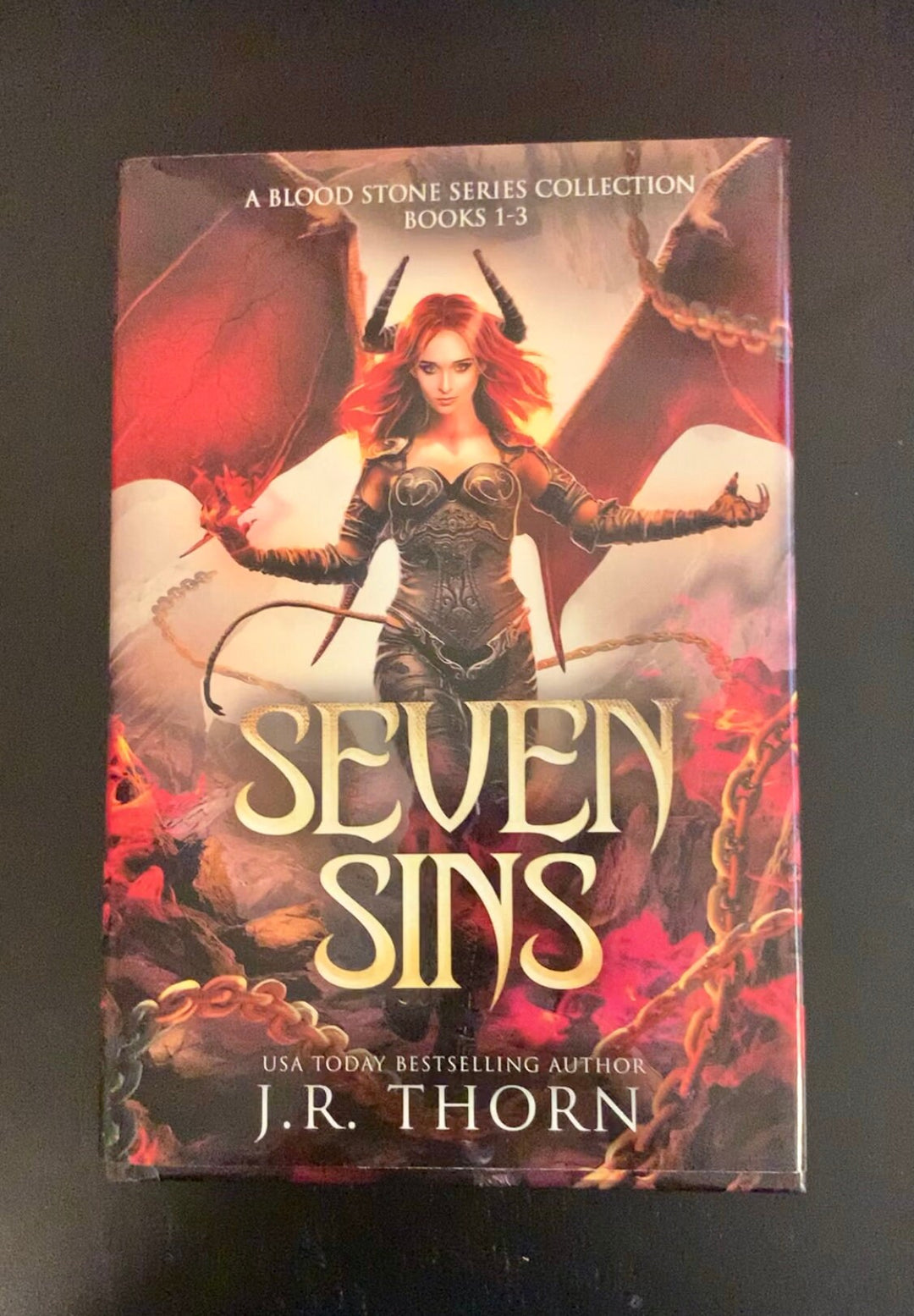 SPECIAL EDITION: Seven Sins Signed Hardback Edition - J.R. Thorn
---
Low stock - 4 items left

Inventory on the way
Buy Your Exclusive Book ONLY here!
All Orders Include Bonus Swag
Product Carefully Packaged & Shipped
Receive Your Package & Enjoy!
Seven Sins SIGNED Hardback Special Edition!
This includes an exclusive gorgeous JACKET and LAMINATE cover!
This is an exclusive cover edition with limited quantities.

Seven Sins is a complete trilogy of three books.

What do a fallen angel, a vampire, and a sexy bodyguard have in common?

Theyre the carriers of the seven deadly sinsand its my job to conquer them.

I dont take shit from anybody, and thats what has gotten me through life so far. My mothers dead. My brother struck a deal with the Incubus King that gets me in all sorts of trouble, and my dreams are plagued by a black fog of death thats determined to hunt me down.
Seems like destiny has finally caught up with me, and shes a bitch.

If I want to survive whats coming next, Im going to have to face this darkness Ive been running from all my life. Hell isnt a terror locked in my dreams. Its real, and Im going to need to find my mates to conquer it, starting with the sin of lustmy favorite.
Turns out being the long-lost Queen of Hell has its perks.

Seven Sins is a complete 3-book Fast-Burn Paranormal Reverse Harem collection ready to be devoured. This edition comes with a bonus scene not available anywhere else at the end of the book. Content includes violence, mature sexual scenes, F/F, F/F/M, F/M you get the idea. (Sonyas a succubus, what can I say?) Scroll on up and one-click now!

USA Today Bestselling Author J.R. Thorn


eBook Delivery: eBooks will be delivered to the email you provide from Bookfunnel with easy instructions on how to upload to the device of your choice. If you have any concerns, please contact us.

Physical Product Delivery: You will be mailed your product within 7-14 business days pending inventory.

Audiobooks: Audiobooks will be delivered similarly to eBooks through Bookfunnel's fulfillment serivce. Bookfunnel has created an audiobook app very similar to the one you're used to using on your favorite device! Your email will include instructions on how to download the Bookfunnel app for your listening enjoyment. And the best part is YOU own the audiobook when you buy direct!