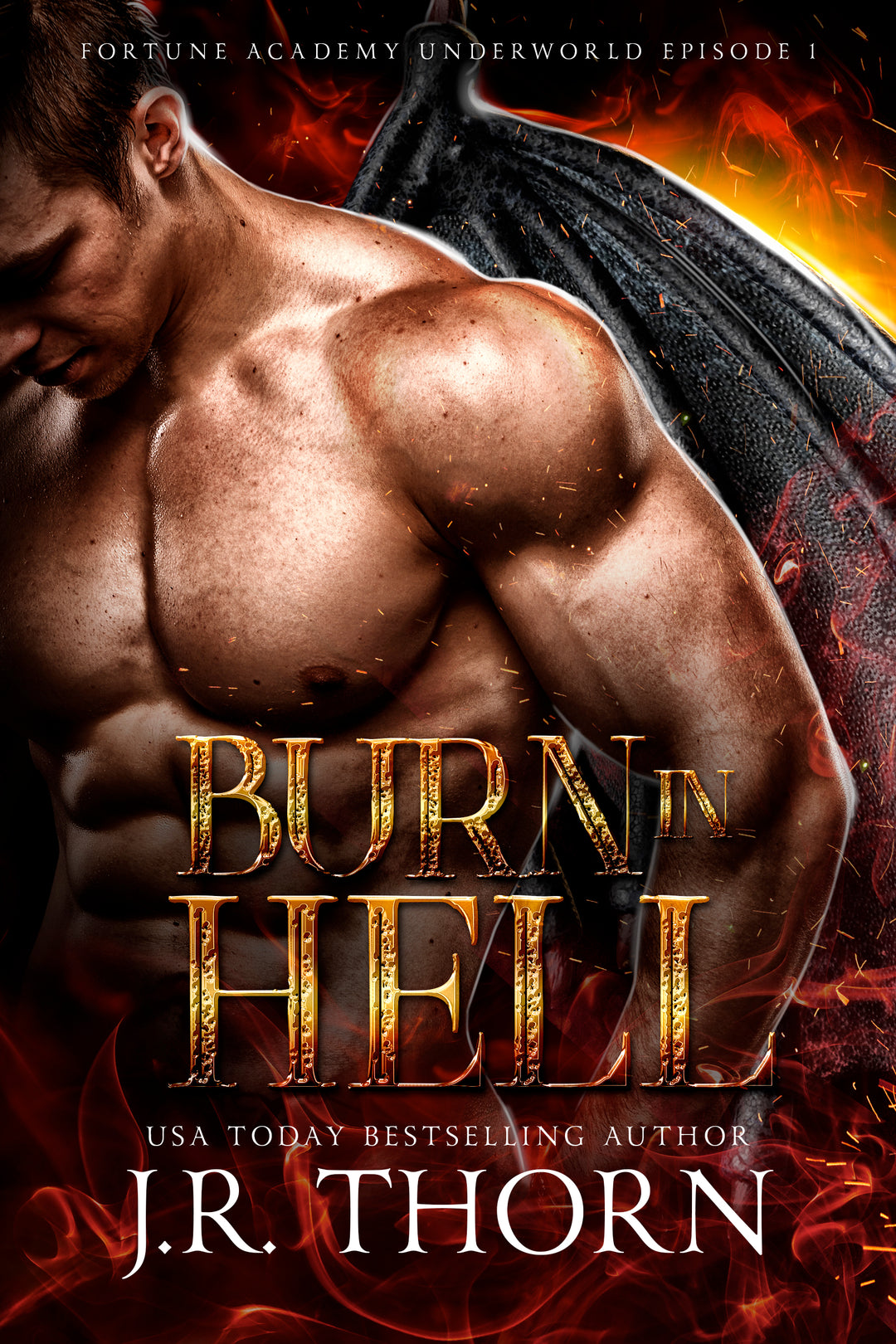 Burn in Hell (Fortune Academy 3.5)
---
In stock, ready to ship

Inventory on the way
Receive Download Link via Email
Send to Any E-Reader Device & Enjoy!
If I don't find an outlet for this rage, I'm going to lose my shit.
Lily is off limits. Ever since we got back to Fortune Academy it's been too dangerous to get anywhere near her. For her sake, I keep my distance.
The rage demon that's corrupted our mate-circle has gotten under my skin… and he knows it.
"Burn in Hell" is Episode 1 in the Fortune Academy Underworld Episodic series. This is a short read of 5,000 words intended to be read after Fortune Academy: Year Three, but can also be read as a standalone. Episodes feature Lily's mates with all scenes written from the guys' point of view. Episode 1 features Points of View from Dante and Cole, featuring a M/M scene between Dante and Hendrik and includes inside secrets not otherwise revealed in the Fortune Academy series.
eBook Delivery: eBooks will be delivered to the email you provide from Bookfunnel with easy instructions on how to upload to the device of your choice. If you have any concerns, please contact us.

Physical Product Delivery: You will be mailed your product within 7-14 business days pending inventory.

Audiobooks: Audiobooks will be delivered similarly to eBooks through Bookfunnel's fulfillment serivce. Bookfunnel has created an audiobook app very similar to the one you're used to using on your favorite device! Your email will include instructions on how to download the Bookfunnel app for your listening enjoyment. And the best part is YOU own the audiobook when you buy direct!