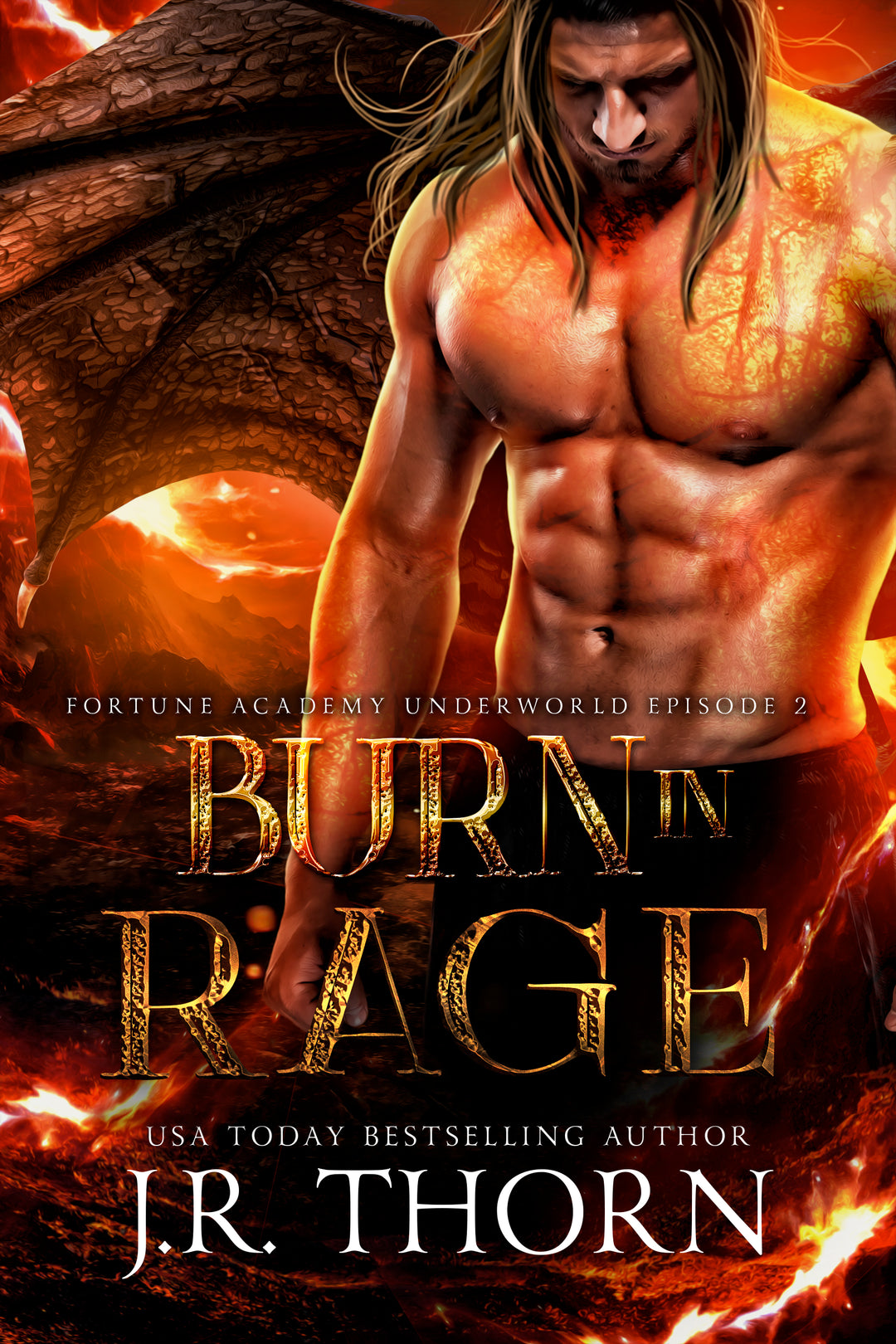 Burn in Rage (Fortune Academy 4.5)
---
In stock, ready to ship

Inventory on the way
Receive Download Link via Email
Send to Any E-Reader Device & Enjoy!
Lily thinks she can just waltz right back into my life.
Doesn't she know the shit I've been through? Doesn't she know that when she left me, she took away the last piece of my soul that made me human?
 No, I'm a slave to my rage and I accepted that a long time ago.
 My vow is to kill Cole one of these days—but the Virtue bond won't let me. It's twisted everything that I stand for. I take out my rage on Hendrik and I allow him to take his out on me. When Lily brings Cole to us, she should have expected a bloodbath.
Instead, she brought us to our knees.
* * *
 Burn in Rage is a HOT erotic short with M/M and M/M/M/F intended to be read alongside Fortune Academy: Year Four. This is a short read of roughly 10,000 words and explores points of view from Lily's guys: Dante, Hendrik, and Cole.
This time, Lily joins in on the fun…
eBook Delivery: eBooks will be delivered to the email you provide from Bookfunnel with easy instructions on how to upload to the device of your choice. If you have any concerns, please contact us.

Physical Product Delivery: You will be mailed your product within 7-14 business days pending inventory.

Audiobooks: Audiobooks will be delivered similarly to eBooks through Bookfunnel's fulfillment serivce. Bookfunnel has created an audiobook app very similar to the one you're used to using on your favorite device! Your email will include instructions on how to download the Bookfunnel app for your listening enjoyment. And the best part is YOU own the audiobook when you buy direct!